For Communities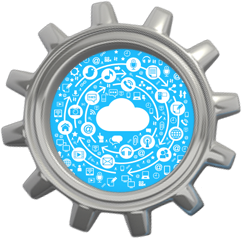 Megathread'Ñ¢ offers greater visibility, traction, and audience recognition. It allows you to manage content specific to your members interests, while providing cross-platform visibility for maximum audience retention.
Megathread'Ñ¢ enhances your community with:
 A seamless approach to building social credentials and semantic analytics for greater visibility, traction, and audience recognition
 Stronger affinity between people and information without the risk to proprietary information
 An authentic community environment for self-regulating fraud, maliciousness, misinformation, and privacy abuse
 A superior model for advertising that is user-friendly and non-intrusive to personal information
Innovative Technology
Megathread'Ñ¢'s patent-pending technology recognizes the unique qualities of your community, further engages your target audience, and significantly improves your users' overall experience. Megathread'Ñ¢ allows you to provide a more meaningful environment which will increase user participation.
Advertising Revenues
In addition to creating greater affinity, traction and user recognition, Megathread'Ñ¢ provides an optional source of revenue through our Reciprocal Advertising Model.